Employment Opportunities
Commodity Tax Consultants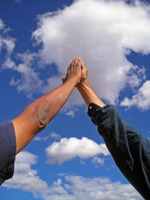 NMI Tax Consultants provides services to a variety of clients in the financial, pharmaceutical, construction, non-profit sectors, manufacturing, and retailing industries. We seek
experienced sales consultants
with demonstrated skills in sales, marketing, new business development, and client relations,
PLUS technical consultants
who can provide knowledge based tax solutions in the area of; sales and property taxes, Scientific Research and Experimental Development Tax credits, and corporate taxes.
The sales consultants will be motivated, focused, and lead by example with personal results and strong leadership skills, and consistently exceed goals by developing a strong cohesive team atmosphere for optimum results and profitability. Relying on experience and judgment to plan and accomplish goals, the consultants must be able to perform a variety of tasks, and manage and direct the work to others.
The successful technical consultants will conduct productive, efficient, and a complete professional Commodity Tax Recovery Review to secure the maximum tax recovery for a range of private and public sectors clients. The CICA in-depth commodity tax course is a definite asset. To achieve this goal the consultants must be conversant with accounting practice, commodity tax issues and legislation, the Canadian Income Tax Act, and industry trends. The consultants will be responsible for identifying areas of non-compliance, overpayments, recovery, and commodity tax planning. The consultants must be well organized in assembling all necessary records, conducting detailed reviews, preparing review reports, and preparing refund claims for audit purposes.
All consultants must be personable, aggressive, enthusiastic, and dedicated, with strong business acumen as well as be goal oriented and results driven. They must be familiar with Internet business models and technologies.
Qualifications & Experience:
A keen sense of independence and organizational skills
Strong organizational, interpersonal and time management skills
Ability to analyze and streamline operations
Well organized and detail-oriented
Computer proficiency is required
Experience with Scientific Research and Experimental Development Tax credits
Excellent English communication skills and an ability to present to senior executives
Ability to research, organize, prepare & present relevant information for audit
Well developed analytical, judgmental, and problem solving skills
Commitment to exceptional customer service
Apply in Confidence.
We Offer:
High Earning Potential
Paid Training
Competitive Salary & Commission Package
NMI Tax Consultants Inc would like to thank all applicants; however only those selected for an interview will be contacted.
Click here to download the PDF application form
Qualified candidates should send their resumes to:
info@nmitax.com