Sales Tax Advocacy Services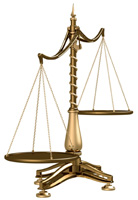 NMI can assist in resolving sales tax disputes. Services vary depending on the stage of the appeal process.
"Behind the scenes" support services are provided during an audit. On appeal, legal services are provided in a more active and transparent manner.
NMI will litigate your tax or customs case before the Tax Court of Canada, Ontario Superior Court, the Canadian International Trade Tribunal, or Federal Court of Appeal. NMI has been successful in obtaining landmark decisions for our clients.
NMI can make a 'Voluntary Disclosure' to the appropriate taxing authority in order to minimize tax, interest, and penalties. This will also provide an exercise for the company to identify weaknesses in their compliance system and to take corrective measures for the future.